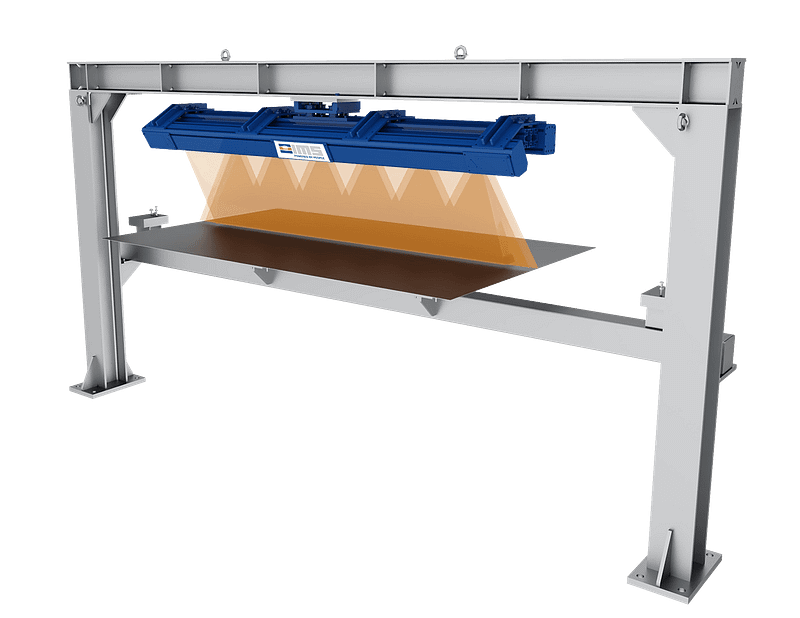 Flatness and Evenness
Measuring System
FLATNESS AND EVENNESS MEASURING SYSTEM
Flatness and evenness are decisive key features for the quality of flat products in the metal industry. Their measurement  and control (flatness and evenness measurement) are therefore important success factors which help to improve the quality of the manufactured products and reduce critical factors such as process disturbances, equipment damage and scrapping of defective products.
IMS uses the globally unique and patented Camera Cluster Systems (CCS) for non-contact measurement of flatness and levelness.
These systems measure and quantify both flatness and levelness defects in plates, sheets and strips – online or offline.
optional
– "box" height calculation
– cross bow calculation
– velocity / length measurement using speed laser
Get in Touch with our IMS Expert
Dirk Reimertz,
Dipl. Engineer
Reserve your personal consultation appointment now!
Choose between a scheduled call back, a Teams video conference or simply use our contact form.
We look forward to hearing from you!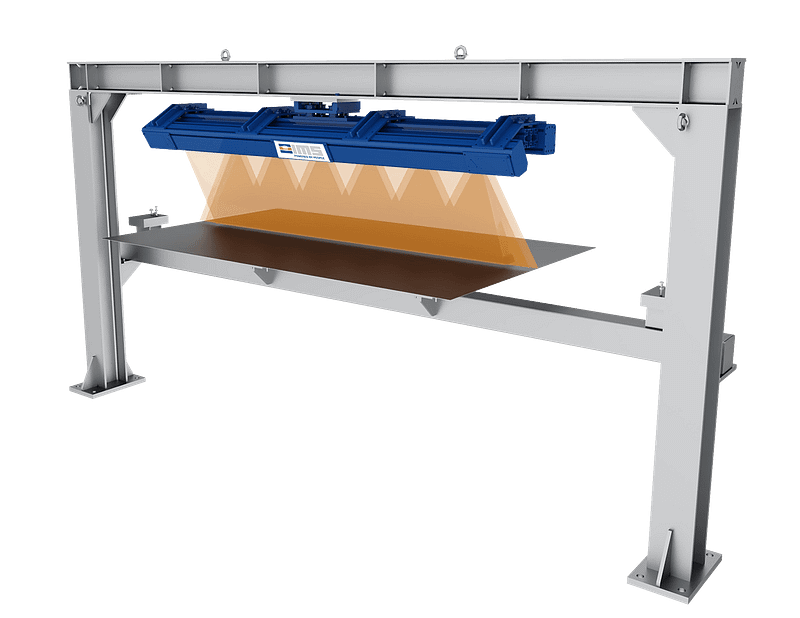 Flatness and Evenness
Measuring System
FLATNESS AND EVENNESS MEASURING SYSTEM
up to 350 m/min, but not limited to
not limited / continuous inspection
customized frame fixed mounted or moveable
CCS (16 cameras per cluster)
Typical working distance:
up to 1 kHz (depends on the material surface)
better than ±0.05 mm (2 σ) possible, depends on application
up to 200 measurement zones per meter (5 mm raster)
Product Catalogue IMS Measuring Systems for Metal Service Centres
IMS Measuring Systems for Metal Service Centres