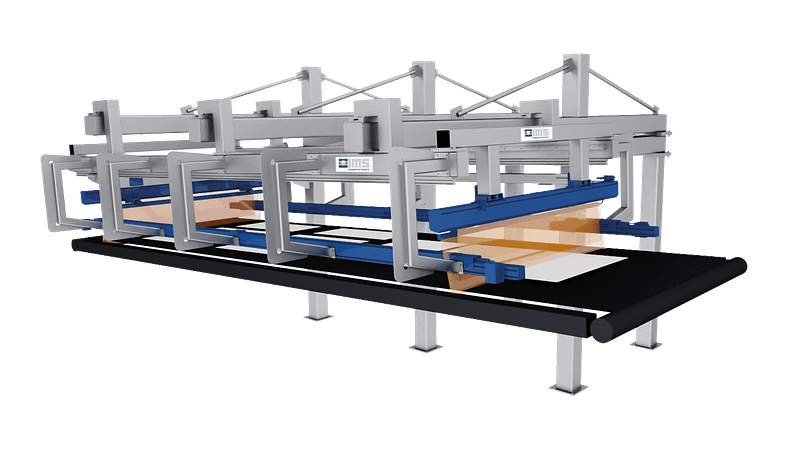 Sheet Geometry Measuring System
Sheet Geometry Measuring System
The CCS sheet geometry measuring system is usually installed between the shear and stacking system.
The measurement is based on optical reflection, in which the entire cut edge is detected. The measuring system is able to measure the length (L), width (W), diagonals (D1, D2), angles (A, B) and squareness (S) for every sheet.
Storage of the measurement results is, of course, an integral part of the system.
– length
– width
– squareness
– parallelism
optional
– camber
– sheets with scrap-minimizing shapes such as trapezoid, rhombus and scroll
Get in Touch with our IMS Expert
Dirk Reimertz,
Dipl. Engineer
Reserve your personal consultation appointment now!
Choose between a scheduled call back, a Teams video conference or simply use our contact form.
We look forward to hearing from you!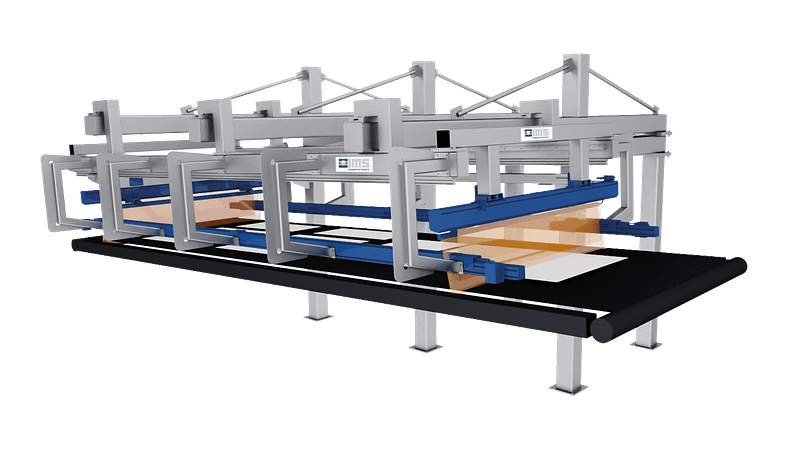 Sheet Geometry Measuring System
Sheet Geometry Measuring System
up to 6 mm, but not limited
up to 150 m/min, but not limited to
up to 2,400 mm, but not limited to
from 300 mm up to 12,000 mm, but not limited to
customized frame with moveable CCS
CCS (16 cameras per cluster)
Typical working distance:
350 mm with 60 mm field of view
IMS Measuring Systems for Aluminium Rolling Mills
IMS Measuring Systems for Aluminium Cold Rolling Mills