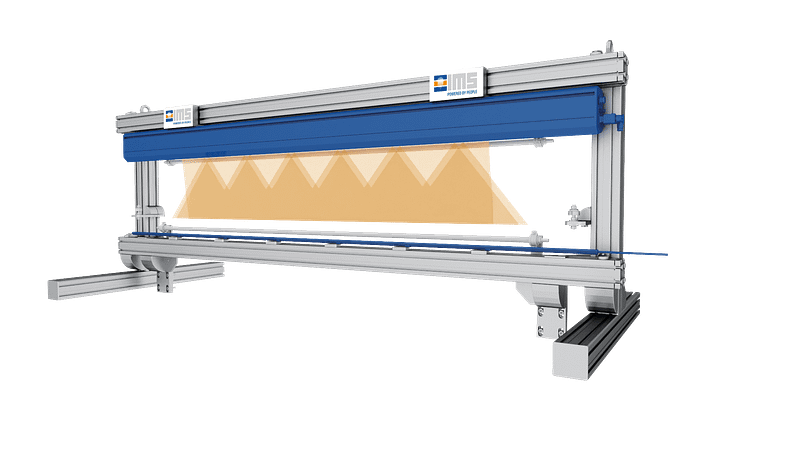 Slit Strip Width Measurement
SLIT STRIP WIDTH MEASUREMENT
With its CCS slit strip width measuring system, IMS offers a width measuring system for slit strips especially for use in slitting lines.
The slit strip width measuring system not only provides exact measurement results when the line is at a standstill, but also continuously over the complete length of the coil – individually for every strip.
Transgressions of width tolerance ranges are detected immediately during production and indicated.
optional:
– strip edge fault detection
Get in Touch with our IMS Expert
Dirk Reimertz,
Dipl. Engineer
Reserve your personal consultation appointment now!
Choose between a scheduled call back, a Teams video conference or simply use our contact form.
We look forward to hearing from you!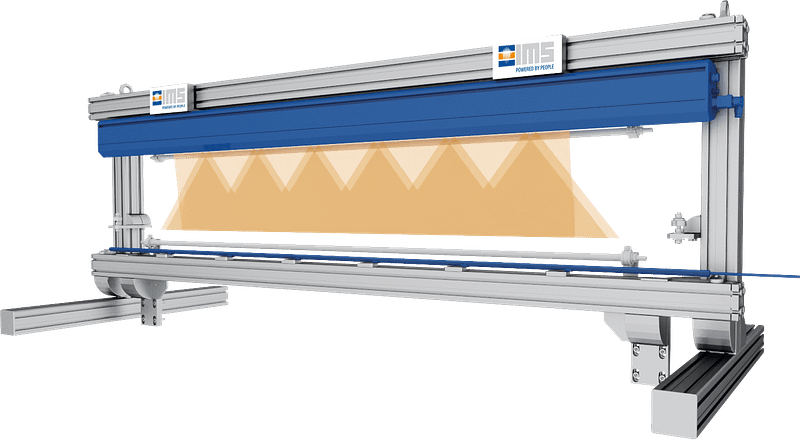 Slit Strip Width Measurement
Slit Strip Width Measurement
up to 6 mm, but not limited
up to 350 m/min, but not limited to
up to 2,400 mm, but not limited to
Min. distance between strips:
not limited / continuous inspection
fixed mounted frame or moveable C-frame
intelligent LED backlight
CCS (16 cameras per cluster)
Typical working distance camera:
Typical working distance backlight:
Slit strip width accuracy:
IMS Measuring Systems for Aluminium Rolling Mills
IMS Measuring Systems for Aluminium Cold Rolling Mills