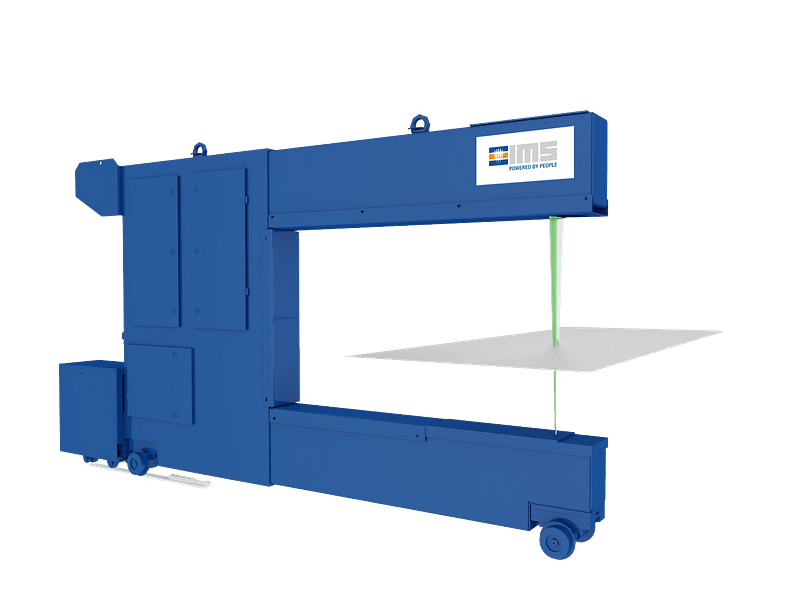 XR Centreline Thickness Measuring System
XR Traversing Thickness Profile Measuring System
XR Traversing Thickness Profile Measuring System
The XR centreline thickness measuring system detects material thickness in the centre of strip by means of continuous, non-contact, real-time measurement. The C-frame for the XR centreline thickness measurement
can optionally be designed as a traversing measuring system and thus measure the thickness cross profile.
With this measuring method, a single x-ray source mounted in the lower beam of the C-frame is used to focus radiation on the measurement area.
The upper beam of the C-frame contains a task-based number of ionisation chambers that convert the radiation that has passed through the material into electrical signals, which are then used to calculate and record the exact thickness of the material.
centreline thickness measurements (also available as non-retractable gauge)
optional:
– measurement of thickness cross profile
– integrated temperature measurement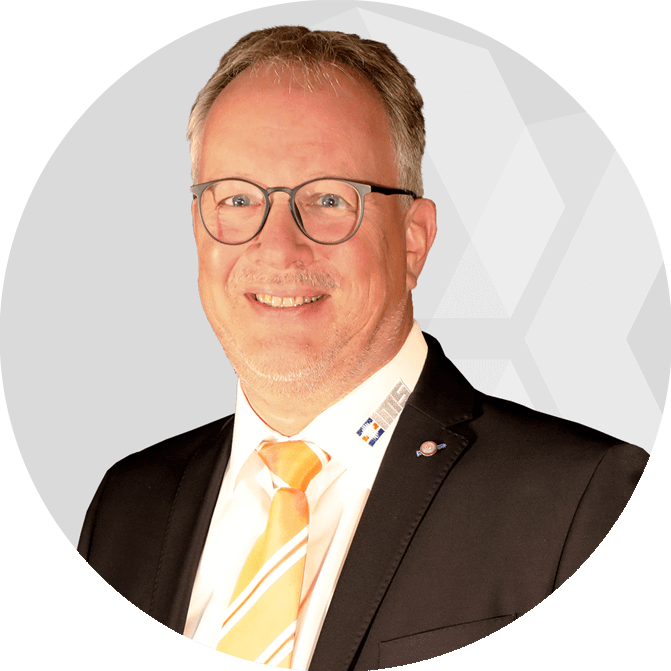 Get in Touch with our IMS Expert
Reserve your personal consultation appointment now!
Choose between a scheduled call back, a Teams video conference or simply use our contact form.
We look forward to hearing from you!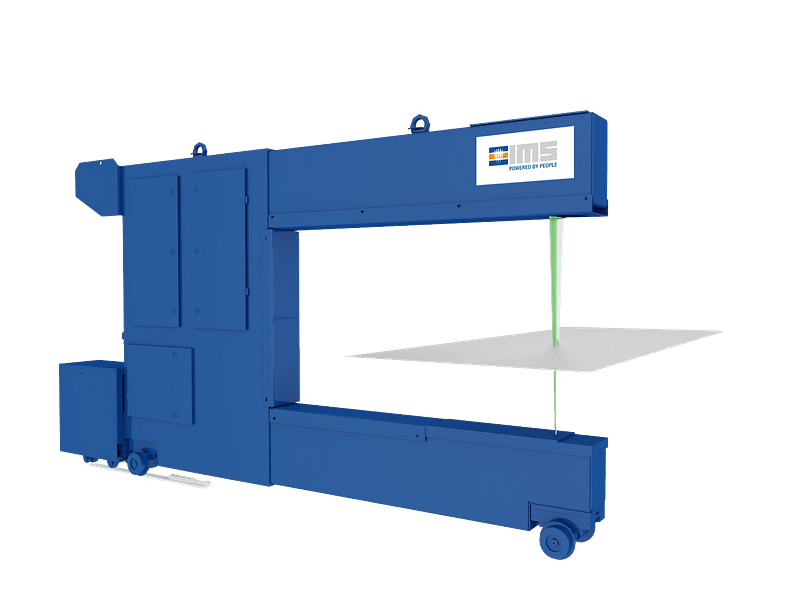 XR Centreline Thickness Measuring System
XR Traversing Thickness Profile Measuring System
XR Traversing Thickness Profile Measuring System
Material data (typical for aluminium cold rolling mills)
720 m/min, but not limited to
up to 4,300 mm, but not limited to
X-ray tube (approx. 180 kV/ 2.5 mA, depending on the measuring task)
Cycle time data processing:
Measuring accuracy (2 sigma values)
Long term drift (10 hrs):
Statistical noise (10 ms):
0.1 %, not better than ±10 μm (for the max. thickness range)
Produktkatalog IMS Messsysteme für Metal Service Center
IMS Measuring Systems for Hot Rolling Mills