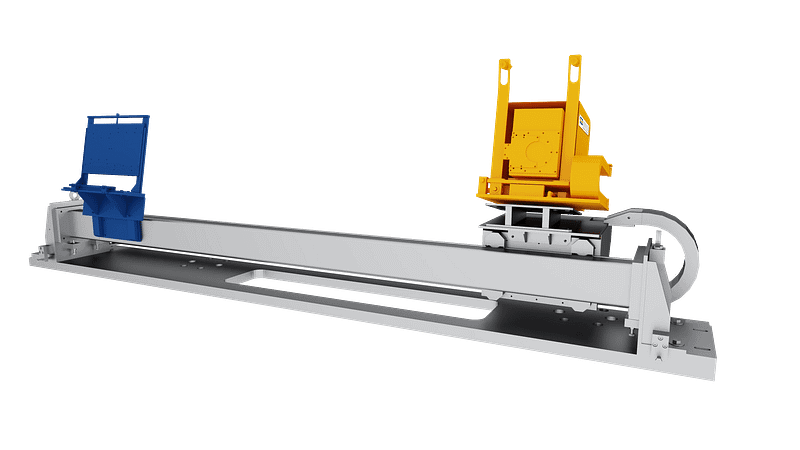 The Kr coat measuring system is used for continuous, non-contact measurement of coating layers using the isotope-based backscatter method.
The number of measuring heads required depends on the type of application (wet or dry).
The traversing measuring system measures the individual coat layers (primer & finisher) over the entire strip width.
To this end, the characteristic properties of different types of coating can be stored in a database.
coat thickness measurement
quality control
coating database
optional:
coat layer control
Get in Touch with our IMS Expert
Reserve your personal consultation appointment now!
Choose between a scheduled call back, a Teams video conference or simply use our contact form.
We look forward to hearing from you!
Material data (typical for Aluminium Cold Rolling Mills)
Thickness carrier material (aluminium):
lacquers (epoxy, acryd, acrylate, acrylic, polyester, polyurethane, HDP, PVDF, plastisol, clear lacquers)
traverse with one measuring head (traversing)
Kr-85 spotlight activity from 7.4 GBq
Typical working distance:
Sampling rate transmitter:
Measuring time constant (analogue) TCA:
Measured value output and processing:
200 – 2,000 ms (adjustable)
Measuring accuracy (2 sigma values)
Short-term drift, 4h (IEC 61336):
< ± 0.2%, not better than < ± 0.1μm
5 – 25 μm coating thickness < ± 0.3 μm
25 – 50 μm coating thickness < ± 0.5 μm
50 – 100 μm coating thickness < ± 1.0 μm
100 – 200 μm coating thickness < ±2.0 μm
200 -400 μm coating thickness < ± 4.0 μm
Statistical noise (2σ) :
(effective time constant)
TCE = 2.000 ms, TCE=TCA+TCD)
5 – 25 μm coating thickness < ± 0.1 μm
25 – 50 μm coating thickness < ± 0.2 μm
50-100 μm coating thickness < ± 1.0 μm
at 100.0 – 200.0 μm coating thickness
at 200.0 – 400.0 μm coating thickness
IMS Measuring Systems for Aluminium Rolling Mills
IMS Measuring Systems for Aluminium Cold Rolling Mills